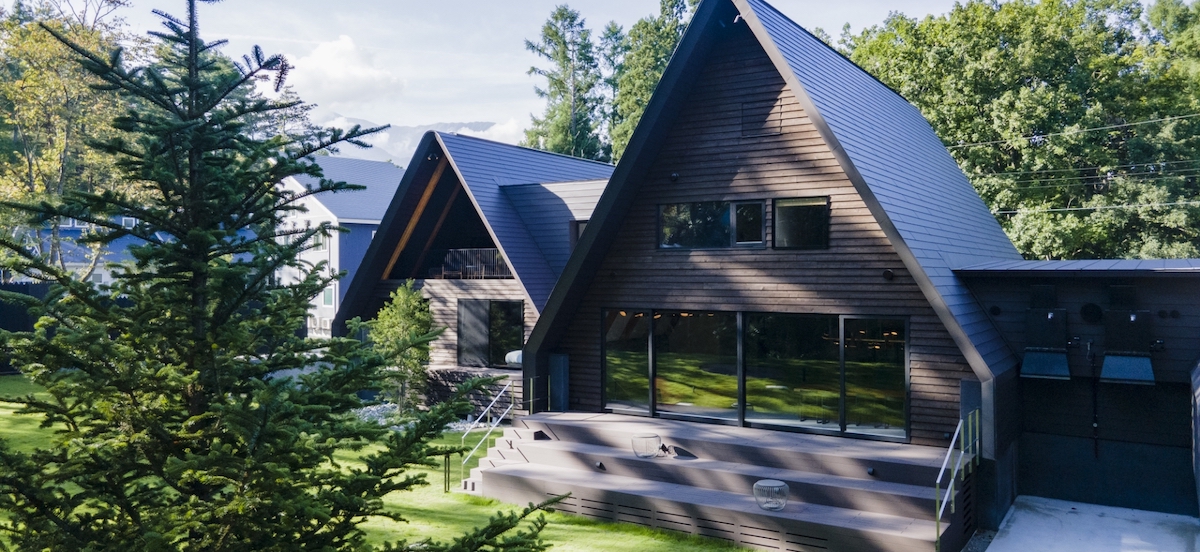 BIRD'S EYE
白馬連峰の山々とみそら野の森、
当リゾートの在り方をお伝えします。
Enjoy panoramic views of the majestic mountains of Hakuba, Misorano forest, and this resort.
PLAY MOVIE
ROAD SIDE
白馬三山と合掌造りからイメージした、特徴的な外観がお迎えします。
The resort's distinctive exterior welcomes you, taking its inspiration from the Hakuba Sanzan and the traditional sloped Gassho Zukuri thatched cottages of Japan.
GARDEN SIDE
森に囲まれた美しい庭は、リスやムササビの遊び場になっています。
シンボルツリーのもみの木の成長も愉しみのひとつです。
Gardens surrounded by forest offer a playground for local fauna, including flying squirrels.
Foremost among the trees in the forest is the Japanese fir, a powerful symbol of dignity and longevity.